此内容只提供英文版本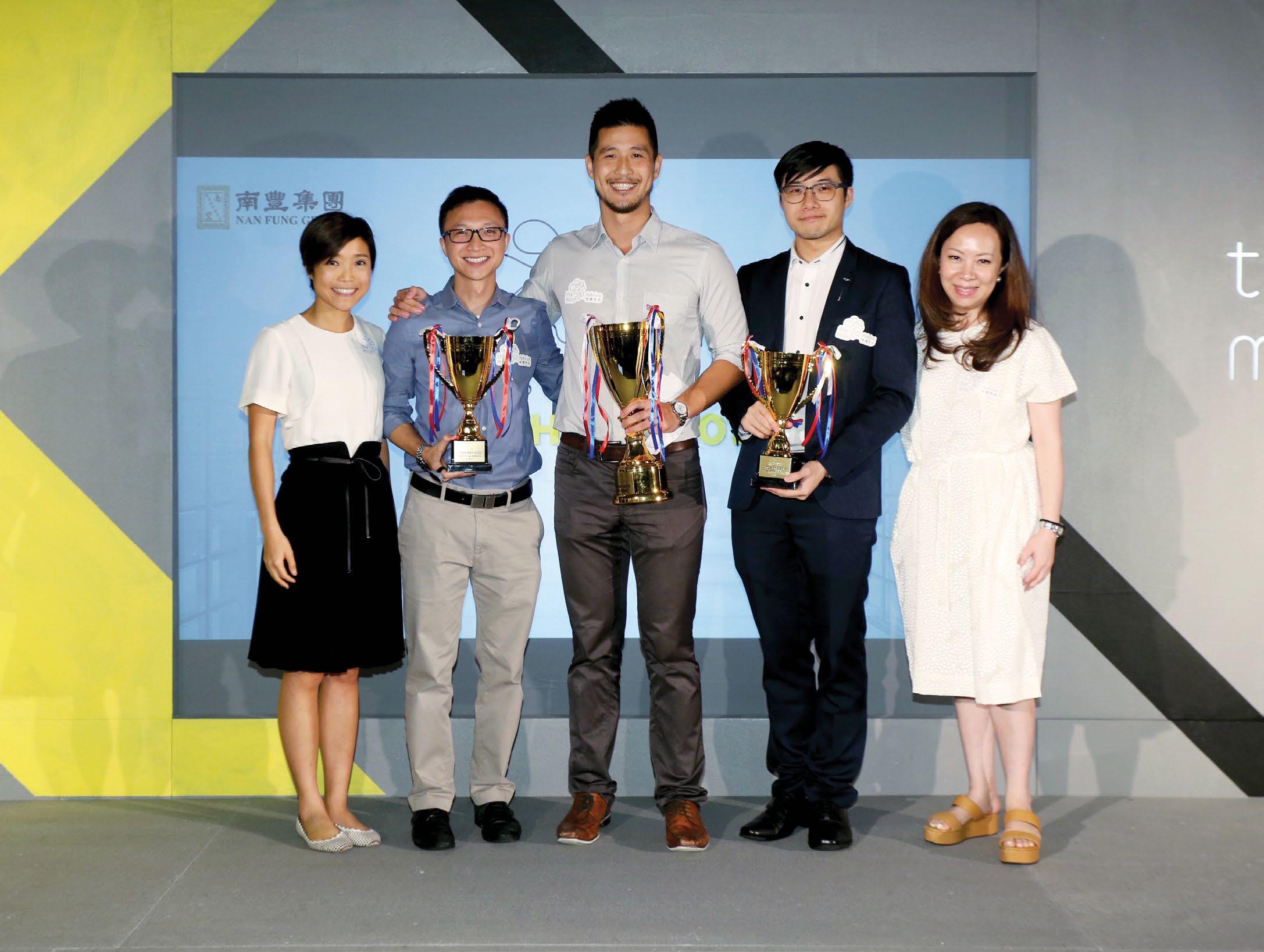 The Mills Fabrica Pitch Day 2016: Calling Tomorrow's Techstyle Heroes
From left to right: Vanessa Cheung, Founder of The Mills; Marcus Leung-Shea and Kevin Wong from ORii, Grand Prize and Style Award winners; Denis Huen from MedEXO, Tech Award winner; Cherry Chan, PIC of The Mills

Capital is a prerequisite for creating a successful business and cultivating talent. A lot of first-time entrepreneurs rely on their own savings to launch their venture, but an individual's funding capacity is limited. That's why finding and securing the backing of a long-term investor is key to a startup's development. So what do investors look for during a pitch? How can you convince an investor to back your ambitious vision?

We asked Teddy Lui, Operations Director, Alibaba Entrepreneurs Fund and Chibo Tang, Principal, Investment, Gobi Partners as well as Kevin Wong, CEO
of
startup
Origami Labs to share their pitch tips from their respective perspectives as investors and entrepreneurs.

T&C: Teddy Lui – Operations Director, Alibaba Entrepreneurs Fund; Chibo Tang – Principal, Investment, Gobi Partners
KW
: Kevin Wong – CEO of Origami Labs
WHAT ARE SOME POINTERS FOR THE FIRST MEETING WITH POTENTIAL INVESTORS?
T&C: Ask smart questions and be a humble listener. Show you are prepared for the meeting by having a basic understanding of the investor's background. Set expectations by clearly stating the objective, whether it's to seek an investment opportunity, ask for advice or build the relationship.

KW
: Like when one is applying for a job, a startup needs to do its own research and really figure out which sectors the investors are in, what types of businesses they're interested in, previous investments made etc. It's really important to approach the right one.

WHAT'S THE BEST WAY TO MAINTAIN A GOOD RELATIONSHIP WITH THE INVESTOR?
T&C: Get introduced by others. Understand the investor's investment preferences and fund mandate. Keep investors updated on the company's progress in a non-intrusive way, such as through email.

KW
: If there's a match in personality and the mission, then it's just about treating it like a genuine friendship. For us, that means being
transparent,
and discussing problems in a way that shows you want to tackle and solve them together.

WHAT'S THE BEST WAY TO PITCH TO INVESTORS?
T&C: Be concise and precise. Communicate with data. Be able to answer 3 questions: why this business, why now, and why you?

KW
: It's a conversation, and often times, it happens in a series, so it's not just a one-time thing, it's several meetings. Obviously, you have to be well-spoken and concise. A good pitch or meeting is one where you can articulate in a clean, succinct way what your business does well and your strengths.

WHAT SHOULD BE AVOIDED IN A PITCH?
T&C: Being unable to clearly communicate the business value proposition, offering, and business model. An inability to engage in a two-way conversation by merely reading a script and following slides. Lack of strong logic with data support. Not being able to articulate a plan for future development.

KW
: The thing to avoid when pitching is over-stretching
yourself
. If you are unsure of a question then take
time
to think about it, and then try to give the best answer you can; don't overstretch.

IN ADDITION TO A COMPANY'S RETURN (ROI), WHAT ELSE DO INVESTORS CARE ABOUT?
T&C: We care about whether the company has the following: a strong team with relevant background and ability to execute, large market size, high barrier-to-entry, unique value proposition and business model, clear and thorough execution plan of the business idea.

KW
: We really focus on improving our business, day to day, week to week, not just on the pitch itself… We show investors that we have the ability to grow and execute, and ultimately, that's really an
importance
factor in an investor deciding whether or not they want to put in.

IF

I'VE

BEEN TURNED DOWN ONCE BEFORE, SHOULD I REACH OUT TO THAT INVESTOR AGAIN?
T&C: Yes, but better with something new. Entrepreneurs should not be discouraged if an investor does not consider immediate investment; they should maintain a long-term relationship. Entrepreneurs should always bear in mind that investors can help them by providing useful advice and honest feedback from their experience.

KW
: Yes, please! Please do the second pitch or the third one, or the sixth one. Especially for larger size deals, no one is going to make an investment after one really good pitch; that has never happened to us. Even if you win a pitch competition, it's not just based on one pitch, there's still a lot of
discussion
that happens behind the door.

ALIBABA ENTREPRENEURS FUND
Alibaba Entrepreneurs Fund is a not-for-profit initiative launched by Alibaba Group in 2015. Their mission is to help Hong Kong and Taiwan-based entrepreneurs realize their dreams and visions for their businesses and communities.

They are passionate about fostering the entrepreneurial spirit amongst young people. As such, they appointed Gobi Partners as
investment
manager and established in Hong Kong
a HK$
1 billion fund and in Taiwan
a NT$
10 billion fund to support entrepreneurs in both markets.
ORIGAMI LABS
Origami Labs is a startup whose first product is ORii Ring, a smart ring. The ring allows a user to control their smart phone or voice-activated digital assistant with voice functions that are transmitted through bone conduction technology. Origami Labs is the winner of The Mills Fabrica Pitch Day 2016 and is one of The Mills Fabrica pilot
incubatees
.
内容来自: 南丰作坊
- Fabrica.Weave brings you interviews, insights, and practical information about the startup world of fashion, textile, and technology. Read the whole INNOVATION ISSUE here:

http://www.themillsfabrica.com/newsletter/

"
返回